We know how important it is to celebrate the life of your pet in a way that is meaningful to you and your family. Whether your pet's loss was expected or not, we are here to support you in making memorial arrangements that best suit your needs.
LB Troia
11/17/2012 - 08/13/2023
Obituary For LB Troia
ON August 13th, 2023, beloved pet, and family member, 10 year and 9-month-old, Boxer LB Troia aka "Little Beren, Little Buddy, Little Butt" crossed Rainbow Bridge. LB was born on November 17th, 2012, in Rehoboth, Massachusetts. He is survived by "pet parents" Tom and Evelyn Troia and doggy parents, dad Beren and mom Holly. He now joins his late dog sister Lily, who was his litter mate and were never apart. LB's best friends were" pet dad" Tom, aka "The Big Guy" and LB's doggy friend Chani. LB's favorite toys were whichever one his sister Lily wanted. Yes, he was that kind of brother! His favorite things to do were to go on walks, rides in the truck and trips to the wood store with "The Big Guy." LB's least favorite thing, is when "The Big Guy" would have to go somewhere that he couldn't join him. When it was time for sleep, LB preferred on the bed with "The Big Guy" or in "his room." His favorite foods consisted of corn muffins, eggs, salmon, popcorn and mostly anything anyone was willing to share with him. LB provided many memories for his "pet parents." Some of their favorites include, bringing LB home in a wicker basket with his sister Lily, watching him play in the yard with Lily, going for long walks in the park and riding in the truck with "The Big Guy."
LB had a large family of humans: Sister Sarah and her son Liam and pup Luna, brother Matthew, his wife Adrianne and their children Freya, Fox, and Ida and their pup Chani, LB's best friend. LB loved it when they all got together for dinner and brought Chani to run in the yard with him until she wore him out. He also took advantage of these times to get as many cookies from the grandkids as he possibly could. LB was and forever will be loved.
Photos & Video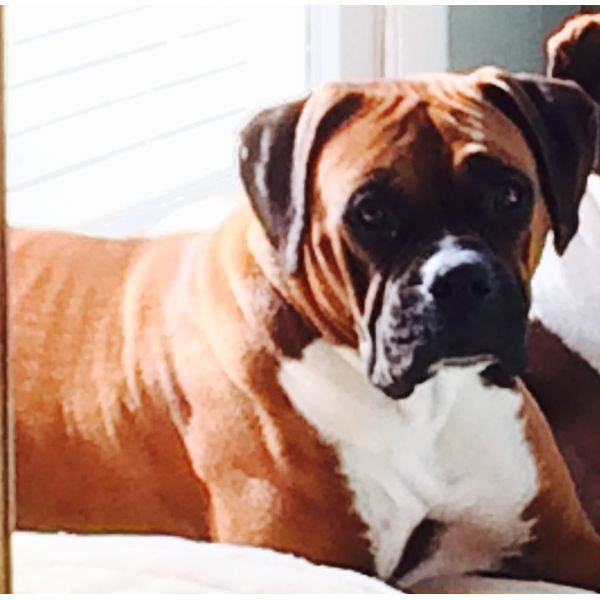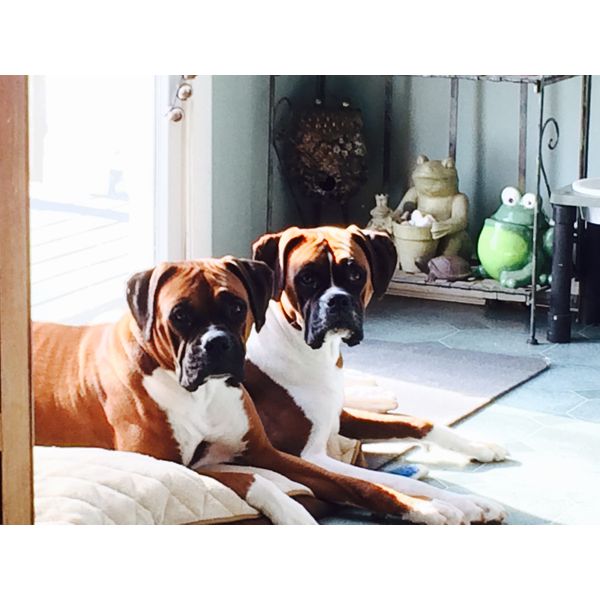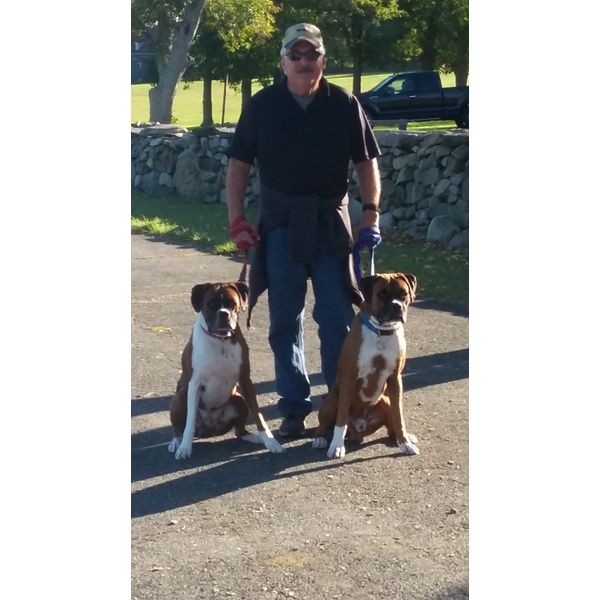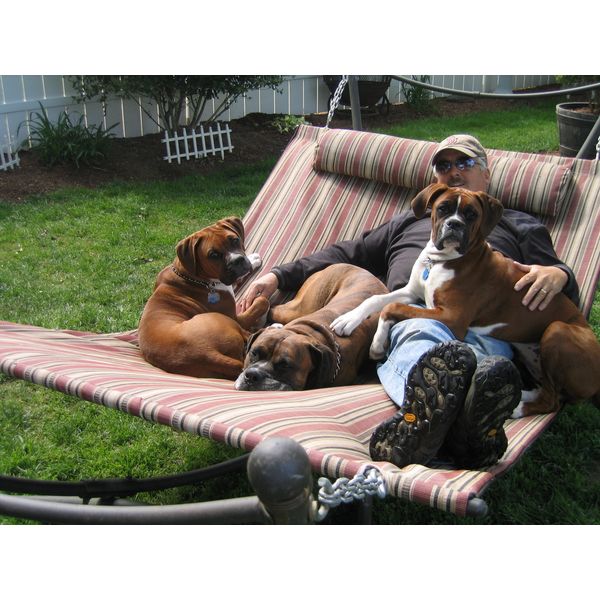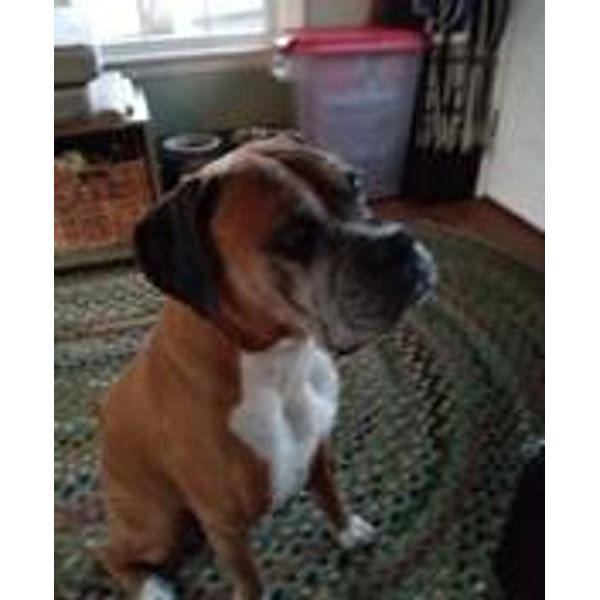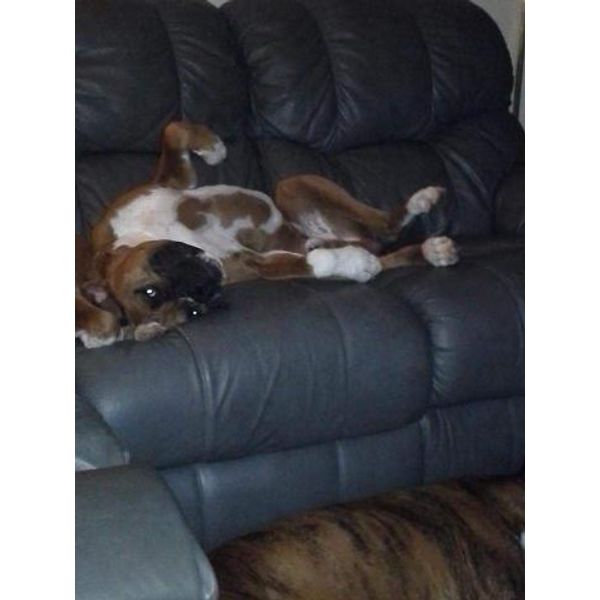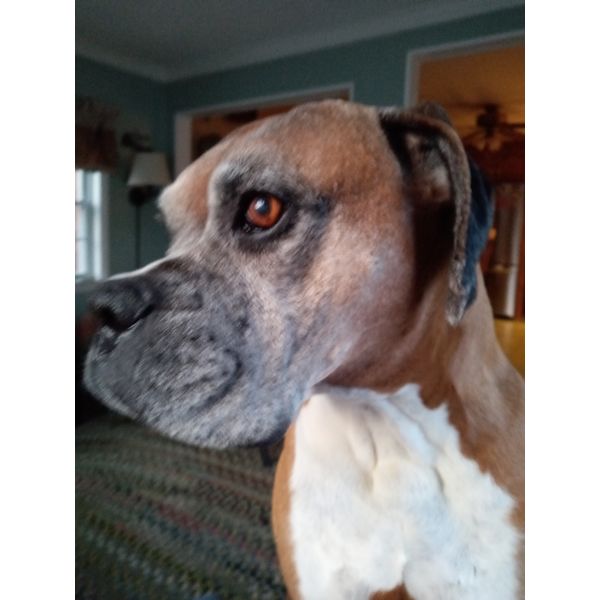 Add New Photos & Video